This event has already occurred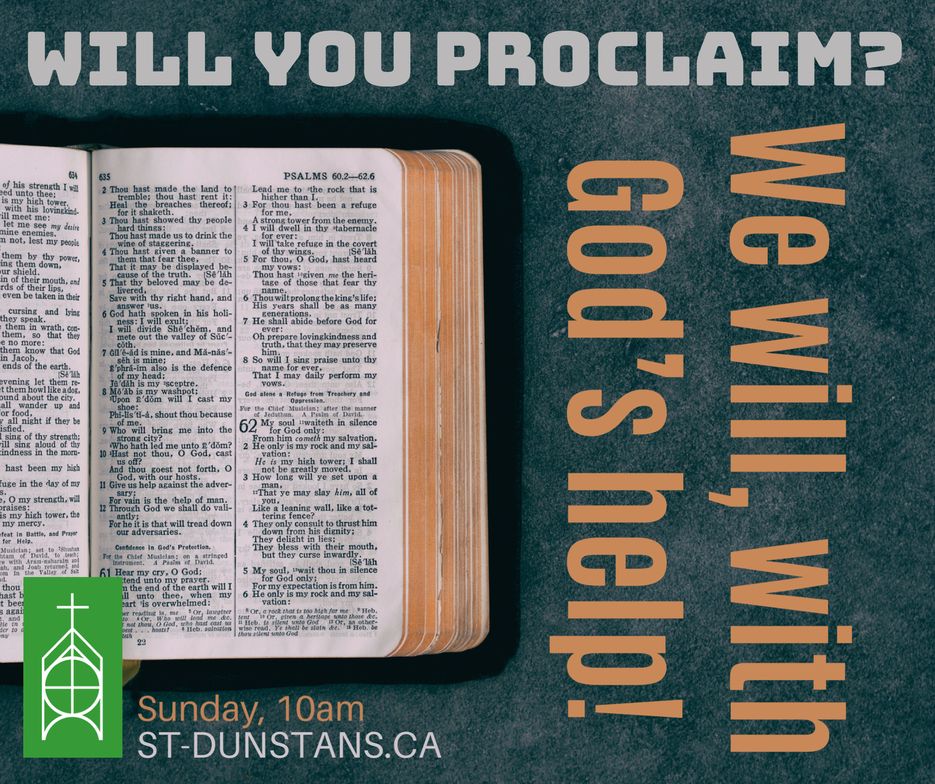 Save to your Calendar
Right up to Lent (which begins on Ash Wednesday February 26th) we will explore this ancient practice & wonder how it affects us today.
Each week we will wonder about one of the six questions in the Baptismal Covenant found in the Book of Alternative Services on page 159.
This week we wonder about the third baptismal covenant:
Will you proclaim by word & example the good news of God in Christ? We will, with God's help!
This is a service of Holy Communion. All are welcome.