This event has already occurred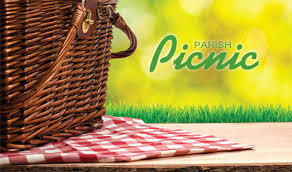 Save to your Calendar
Today is Picnic Sunday! Following the service we will gather to eat, play games and hang out to celebrate the summer. We will take a different approach to the sermon today as well. Helen and I have received a few questions some of the congregation would like some answers to. We will do our best to share our perspectives and encourage more questions.
I wonder what you are curious about. Why do we pray the way we do? Why does David wear funny clothes? How is an Anglican follower of Jesus different from a Roman Catholic, or Baptist, or…? What is David's favourite quotation from theologian Hans Urs von Balthasar?
This shall be riveting!
This is a service of Holy Communion followed by the Parish Picnic. All are welcome.
Bring your own picnic, and food to share, for a wonderful time on the back lawn (or the Hall if it rains) with Q&A with Helen and David.