This event has already occurred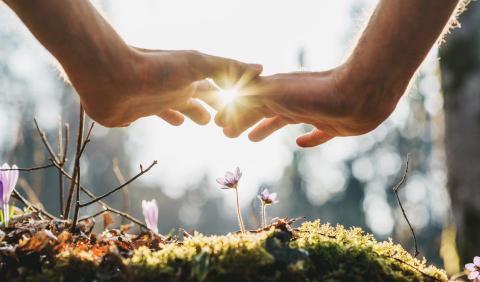 Save to your Calendar
A Healing Room
This half-day retreat offers three modalities of sacred healing: Earth Medicine, Healing Touch & Listening Prayer for inner healing. Participants will choose two of the three to participate in when registering.
Facilitated by Arlana Knutilla, Audrey Goosen, and Katherine Murray.
Earth Medicine is a spiritual, healing practice that connects us to Creator through the natural world. During our time together we will explore "medicine" from nature and take a guided journey meditation. Arlana has practiced Earth Medicine for many years and completed a Certification Program.
Healing Pathway ministry is grounded in the teachings of Jesus and in the ancient traditions of hands on healing as portrayed in the scriptures. Audrey has completed the 4 Phases of Healing Pathway training and is bringing a team of trained facilitators.
Listening Prayer will be a facilitated time of listening for what God is speaking into our pain and suffering. Katherine is passionate about Listening Prayer, seeing it as a beautiful way to experience God and transformation. She has facilitated listening prayer for 15 years and is bringing St. Dunstan's Listening Prayer Teams.
Fee: $75 per person Scholarships available