This event has already occurred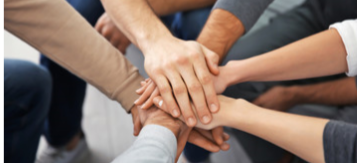 Save to your Calendar
No sign up required - Bring a lunch!
Information and sign up day

We all need to learn to share our story and to listen to the story of others. This helps
us live healthy lives of openness and integrity. In this introduction you will learn
what a Spiritual Companion Group is, and become connected with a group of 4 or 5
others in which you will be able to authentically share your story, be encouraged on
your spiritual journey, and enjoy community life.

You will learn the skills of sharing and listening that are required to hear and
respond to the still small voice of God in your own heart and to be able to respond
appropriately to the still small voice of God in another's.

Participants will be placed in a small group for a lightly structured time of sharing
and will convenant to meet once a month for 6 months (September to February).
Meetings will open and close with a brief time of stillness in a spiritual practice and
have a time for visiting afterwards. Monthly dates will be determined by the group,
or meet Sundays from 11:30am to 1:00pm.

Facilitated by: Rev'd David Taylor and Lorie Martin