This event has already occurred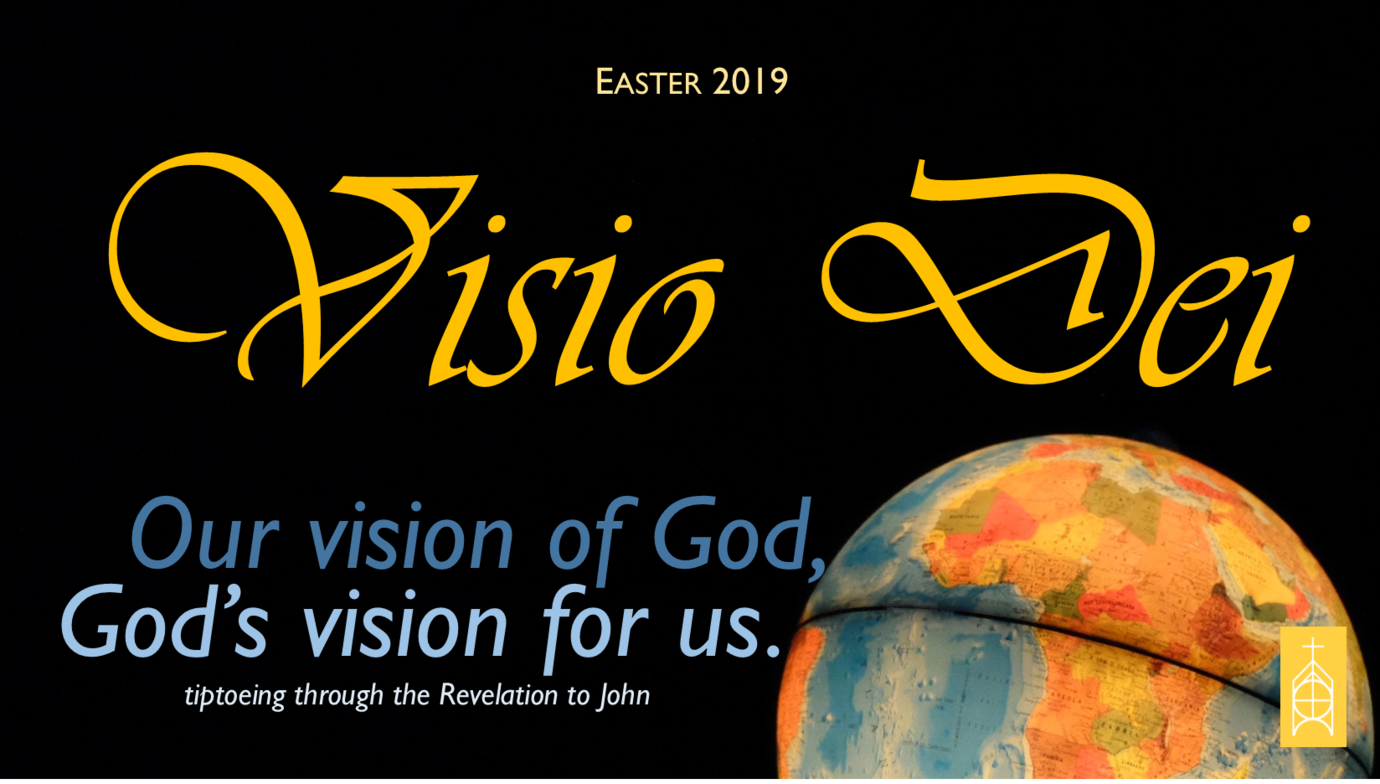 Save to your Calendar
Christ is risen!
Through the weeks of Easter we will be looking at the readings from the Revelation to John, commonly called the Apocalypse. It is filled with incredible Visions of God meant to encourage those who were persecuted for being part of the early Christian community. Revelation's Visio Dei (Vision of God) can inspire and guide us today as we participate in God's vision for us and the world.
Today we marvel that God's home is among us. There is an ancient spiritual plague that keeps returning in various ways. It's a destructive spiritual perspective that says, We humans are spirits trapped in a physical existence from which God will, one day, liberate us. The old name for this spiritual disease is Gnosticism. The church, though sickened from time to time with this illness, has always found a way to reaffirm the goodness of this world. Our spiritual vision is not to vacate this creation, but to see God's kingdom come down and dwell here. Matter matters. The world matters . And one day God himself will be with us.
A service of Holy Communion. All are welcome.