This event has already occurred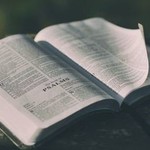 Save to your Calendar
Facilitated by Rev. Sharon Smith
Lectio Divina is a path of prayer in order to discover an awareness of, and communication with, God. Within this practice, the Scriptures become the landscape in which we meet God and it offers a space in which God and humanity listen to, and rest with, one another.
On this Holy Cross Sunday, we will be deeply reflecting on and responding to Scripture and a Poem, opening our whole selves up (body, heart and mind) to the gentle direction of the Spirit of Christ.
Sharon is currently the Vicar (Priest in Charge) at St. Catherine's Capiliano in North Vancouver. Sharon became interested in the practice of Lectio Divina while working on the Downtown Eastside of Vancouver, as a way to access the heartbeat and lived experience of the Scriptures with groups of people from diverse backgrounds. St. Catherine's holds a comtemplative service on Wednesday mornings with a stron Lectio component.
Cost $20 REGISTER HERE